Newbie
Join Date: Aug 2019
Location: Pittsburgh, pa area
Posts: 1
Rim Center cap? 95-96?
---
I cam across a set of rims crazy cheap. Sadly they are missing the center caps. can anyone tell me the model number for them or the dimensions? random web picture of rim below. I am told they came off a 95-96 eclipse.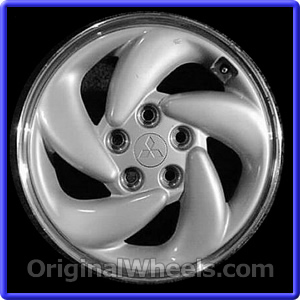 Full Member
Join Date: Mar 2019
Posts: 121
Hm. You got me thinking. Perhaps I should try to get some for my 2001 Galant wheels. I'll measure the few I do have, and we can compare sizes.