Discussion Starter
•
#1
•
Hi there,
I have joined the forums as I recently have bought a 2005 Grandis Warrior (diesel, manual).
I am finding the stereo and cd changer to be woefully inadequate for my needs. It currently has a U171 MP3 head unit, with a 10 CD changer in the boot and the LCD multi function display.
I was looking at upgrading it to a Double DIN, Pumpkin, Android head unit. But I can find next to nothing on ICE installs for a Grandis, the little I do find is not in English. It is concerning how little info there is for any kind of ICE. I know the Grandis is not that common, but I would have thought some would have made it work.
Will a double din head unit fit in the space where the multi function display and 'cubby hole' is? I have seen installs with a double din head unit installed, but the console looks a bit different to mine. And the hole might not be big enough.
Below is 2 images to show the differences.
This image is the same as how my car looks at the moment (I will call this the type 1 dashboard), with the MFD in the top slot and the head unit just above the gear stick. (Euro spec maybe?)

This image is how others seem to look (I will call this the type 2 dashboard). The head unit is now in the top slot and the MFD is now above the gearstick in a flush mount. (Japanese spec maybe?)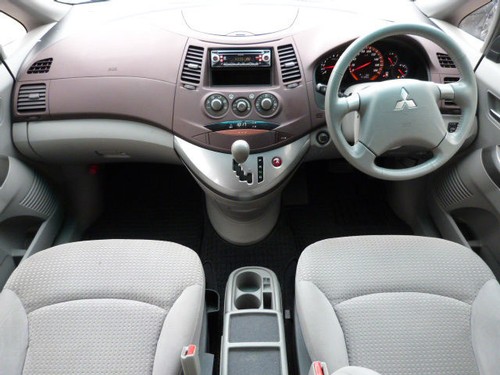 Now, to me, the second picture has a wider top slot.
So, the question, has anyone been able to fit a double din head unit in the top slot of a dash that is the same type as mine (image 1)?
It can be done, as seen in the image below, but I would like to know how much of a pain it is to do.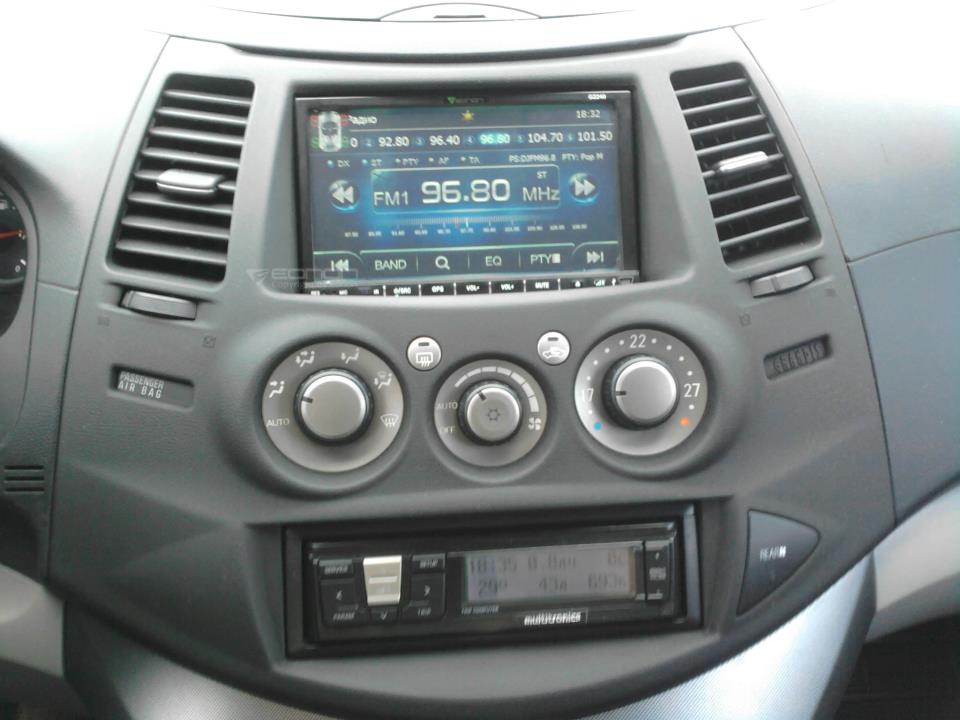 Any help would be appreciated.
Thanks.